We have someone we'd like you to meet! Actually, a few people.
We know you're in the market for a new website and are actively searching for the right freelancer or agency team for the job. Do you go with the agency that has a killer portfolio, yet requires an investment that warrants a few scheduled meetings in the boardroom? Or, do you hire a referred freelancer that'll be able to crank out a site for a much lower overall cost?
We understand the debate. So, we'd like to introduce you to a few freelancers and an agency team to help you weigh your options.
But first, we think it's important to lay some groundwork.
Whether you hire an agency or a freelancer, the ideal end result is a website that functions as an effective lead generation and sales tool, making it one of your company's most valuable assets. It should convert at a high rate and get you a positive, measurable ROI.

The highest converting websites check all of these boxes:
Messaging strategy


We have about seven seconds to connect with a user once they land on your website. Does your messaging connect instantly and let them know what you do, who you're for, and if they're in the right place? Then, it needs to have them nod their head, 'yes,' for the remainder of their visit.

Content development


The best websites share content that promotes you as a trusted expert and a thought leader in your market.

Design & user experience


Good design and user experience are powerful. They should convey your brand personality and values, and resonate with your target audience. Good design instills trust. An intentional user experience guides a user from a casual browser to a converting customer.

Development


When it comes to development, there are a thousand ways to solve any one problem. The best websites come out of troves of experience and an awareness of what the best solutions are from thousands of possible options. How your site is developed has a tangible impact on user experience, page-load speeds, security, SEO, and ease of management.

SEO (Search Engine Optimization)


In layman's terms, this refers to showing up in Google search results. While many think that Google rankings are either as simple as telling Google where you want to rank, or as nebulous as believing it's entirely up to fate, both are incorrect. There are actually specific tactical steps to take to make sure your site shows up in Google search results, as well as continues to improve its rankings over time.

Lead gen optimization


Lead generation is not as simple as adding a "Sign up for our newsletter!" form on your website. That just doesn't work and we promise you won't see the results you're looking for. You need a lead magnet that converts, a follow-up sequence that nurtures, and a sales process in place to close deals.

Traffic strategy / SEM


Websites are not 'build it and they will come.' Actually, business owners are often surprised when they launch a brand-new website, and they don't see an immediate increase in traffic. An intentional traffic strategy is the key to building those numbers.
When it comes to weighing the options of choosing an agency or individual freelancer for your website project: Is it realistic to expect one person to have expertise and proficiency in all of these areas?

Agency vs. Freelancer
Freelancer
Freelancers have much lower overhead and are able to pass those efficiencies on to you in the form of lower project costs. But, these savings often come with costs and trade-offs.
We want to introduce a few website freelancers you might meet in your search:
Mark
The Experienced Developer
Mark is an incredibly skilled developer. He started building websites when he was 12 years old and he's still following this passion today. He knows his way around any CMS you've ever heard of and can write code in his sleep, and sometimes in his dreams, he does.
Mark excels in building websites; however, he admits he's a much better developer than he is a designer. But he promises he'll do his best to create a design you're happy with.
Mark requests the following from you:
All website content, including site copy and written blog posts
The photos that you'd like to use on your site. He recommends a few popular stock photo sites.
Also, Mark doesn't provide the following services:
Your site will come with SEO optimizations, but Mark doesn't supply the keyword research for your SEO strategy. He'll need you to complete that on your own, and then send over the keywords you want to use.
Mark does not specialize in traffic strategies or search engine marketing, so it'll be up to you to create a plan for getting visitors to your new site after launch.
Lisa
The Talented Designer
Lisa has won numerous design awards and clearly knows her way around Photoshop. She also builds the websites she designs, but her development skills are limited. When it comes to advanced functionalities, she admits her limits and agrees to find a developer on Upwork that should be able to help carry out your additional requests. Because Lisa really appreciates you as a client, she's agreed to help with copywriting, even though she doesn't have a lot of formal experience in this arena.
Here's what Lisa needs from you:
Set up your domain, hosting, SSL, and CMS. She'll need you to have this completed before she's slated to begin the development of the website.
Lisa isn't able to help you with the following:
Due to scheduling issues, Lisa isn't able to art direct a brand photoshoot for you, but she's happy to recommend a few great photographers she knows. Just send her a link to the gallery once you get it from the photographer.
Lisa has written a nurture sequence for new leads, but she'll need you to go into your email service provider and set up the automation, as well as test them. If you're having issues, you'll need to reach out to your email provider's support team.
Basic SEO optimization will be applied to your site, but it'll be up to you to monitor that over time and see if you need to make any tweaks or adjust your approach if you're not seeing the results you were hoping for.
Lisa has recommended another freelancer you can hire to maintain your website after launch.
Peter
The Upwork Freelancer
Peter has great reviews on Upwork and his portfolio looks good as well. You quickly discover there's a little bit of a language barrier and are having trouble communicating and getting on the same page. Because he's in another time zone, it's also hard to coordinate a time to Zoom with him about project direction and details.
Peter sends over a website design, and to your surprise, it doesn't match the level of quality you saw in his portfolio. You push forward anyway. When he gives you the keys to your site, you discover that it's actually really hard to make changes. You feel your site is basically unusable.
Peter needs the following from you:
An inspiration board for what you're looking for
The copy and content for your website
The images you want to use
Peter is not able to help you with:
Messaging strategy
SEO strategy or optimization
Setting up your lead magnet and drip campaign
Search engine marketing to drive traffic
Elena
The Ghost of Freelancers Past
Everything was going great with Elena but then suddenly she disappeared. You give her the benefit of the doubt, checking in every couple of weeks or so. Soon, you start emailing daily to figure out what's going on and try to recoup your initial investment. Two months later, you finally hear from her. She has a family emergency and she's very sorry. Unfortunately, she won't be able to complete your project, but she's happy to offer you a refund. You feel completely frustrated with the process, yet thankful that you at least got your initial investment back. You know you're one of the lucky ones.
To summarize, if you hire a freelancer, here are some things you might have to do yourself:
IT (setting up your domain, hosting, CMS, SSL, etc.)
Copywriting and content development
Creative direction
SEO
CRM integration
Content population
Website maintenance
Here are also some of the potential additional costs of a low-budget website:
Low traffic numbers
High dropoff rate
Lost leads
Lost sales calls
Diminished brand reputation
Thirty-eight percent of users will cease interacting with websites if the content or layout is unpleasant to the eye — which means you could be losing leads purely based on your design.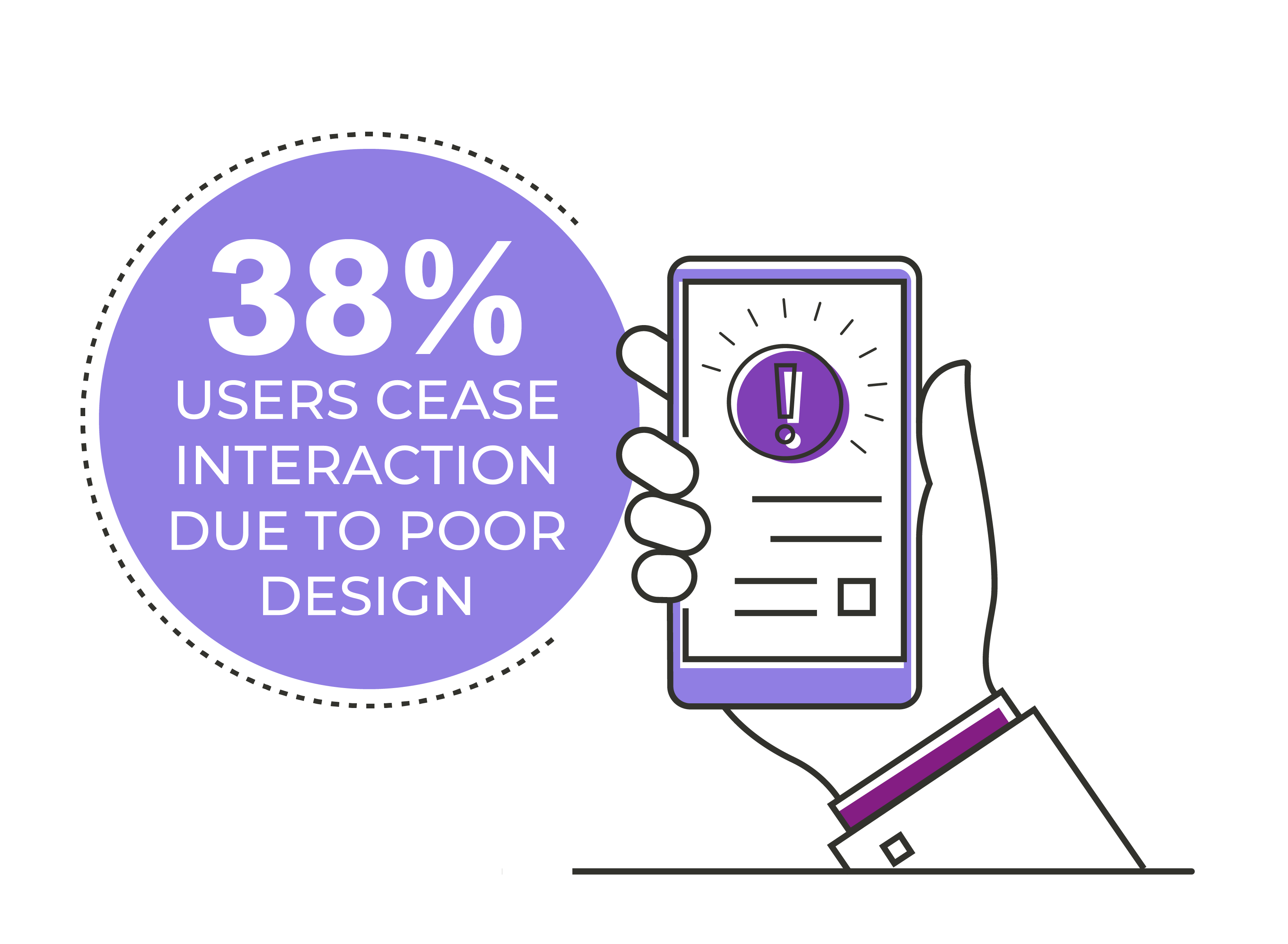 Agency
Agencies hire professionals who are seasoned experts in their areas of specialty. As a client, you're able to have access to all of these experts, without having to hire them as full-time employees for your own team. You're able to get in on the benefits for a fraction of the price.
We want to introduce you to a typical client team at Peer:
Account Director: Meet Ryan Mack
Ryan is a marketing and sales professional with 20+ years of experience in digital strategy. He has helped close millions of dollars in deals through inbound and outbound channels. Ryan knows how to transition a website into a 24/7 sales rep, converting more leads into revenue.
Ryan will help you with:
Aligning your company's sales strategy with the website's structure to deliver more qualified leads and meetings.
Making sure that the agency team working on your site is a "right fit" for your specific project.
Ensuring that Peer is using best practices across the board – from the creative to the copy to SEO and keyword strategies.
Project Manager: Meet Linsey Carsey
Linsey has over eight years of project management and agency experience. She has helped launch numerous websites across multiple industries. She loves simplifying complex processes and has a knack for staying on schedule and keeping her project budgets in check.
Linsey will help you with:
Scheduling out a timeline for your entire website project and ensuring that you know what is expected of you to keep your project moving.
Gathering all necessary assets and making sure that each person who touches your website has what they need to do their part effectively.
Launching your site on time.
Creative Director: Meet Crystal Mackling
Crystal has 20 years of experience in digital strategy, web design, usability, and development. She's created integrated campaigns and websites for Fortune 500 financial institutions and small businesses alike over the course of her career. She excels at coming up with creative solutions that drive results for her clients.
Crystal will help you with:
Ensuring all copy and designs deliver on the strategy to meet your sales objectives.
Overseeing photo or video creation to further engage your audience and promote your brand.
Directing user experience to meet accessibility guidelines and optimize for the desired outcomes.
Designer: Meet Rachel Boshart
Rachel has more than 16 years under her belt working as an art director and designer. She has worked on almost any digital and print design project you can fathom. She's particularly fond of working on startups, small businesses, and nonprofits, yet also has an expansive history of corporate work – from financial to tech to education. Actively involved in a profitable startup with her partner – she understands the behind-the-scenes of what it takes to make a business excel in the current market
Rachel will help you with:
Designing digital and print materials that are on-brand.
Making sure assets visually communicate and reinforce the intended message through principles of design and best practices.
Applying strategic updates to designs based on stakeholder feedback.
Copywriter: Meet Zach Lazzari
Zach Lazzari has more than 10 years of editorial and conversion-based copywriting experience in a wide range of verticals. He has written high-performing B2B emails, generating seven figures in sales, plus branded software website copy and performance-based copy across a dozen different industries. His editorial work is prominent in the outdoor and travel industries. Zach uses empathy to forge real connections between companies and customers living in a digital world.
Zach will help you with:
Defining your voice and understanding the needs and desires of your customers.
Copywriting that triggers emotional connections while building trust.
Developing branded assets that empower your team and drive customer action.
Web Designer & Developer: Meet Amanda Olson
After earning her Bachelor's Degree in Visual Communication and Design, Amanda went on to work for print shops, a publication company, and multiple large advertising agencies, giving her more than 10 years of experience in the industry. She's worked on projects for mom-and-pop shops as well as corporate national brands with multi-hundred-thousand-dollar marketing budgets. She's passionate about online marketing and you'll find her designing engaging user interfaces as well as developing seamless user experiences.
Amanda will help you with:
Capturing the attention of your online visitors through engaging design.
Crafting an online experience that's optimized for conversion.
Developing a streamlined user experience that delights visitors.
SEO Strategist: Meet Narin Zekovski
Narin has worked with agencies, startups, and global firms across the world to support and implement successful SEO strategies. She has a strong understanding of addressing the needs and wants of each client's target audience to build trust and connection with brands. She's skilled in implementing growth strategies that will help companies gain visibility and build success both now and in the future.
Narin will help you with:
Moving ahead of the competition and ranking higher on search engines.
Increasing quality traffic to your website.
Maximizing website conversions.
Social Media Strategist: Meet Madonna Kilpatrick
Madonna has over 10 years of experience in B2B social media content creation and channel management. She's a whiz at growing your share of voice, increasing your visibility online, and meeting your audience with high-value content on the sites where they already spend time.
Madonna will help you with:
Growing your social media audience and cross-promoting your website.
Creating bite-sized content that can be shared far and wide.
Getting more leads via social media advertising.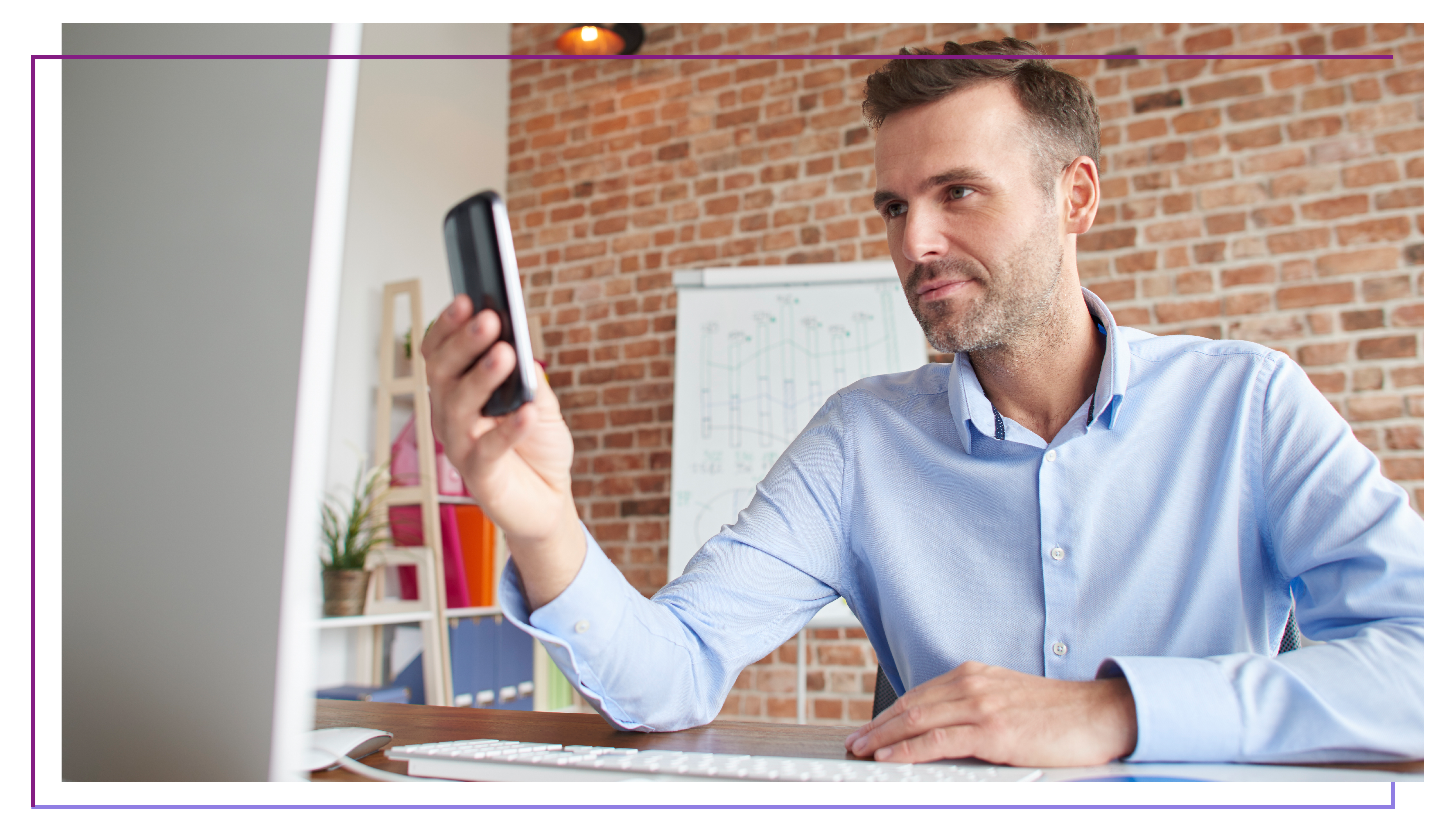 How to work with an agency but manage your costs
At Peer, we're all about proactive solutions, so we want to end this article by sharing six ways you can still work with an agency and reap the benefits, yet keep your costs down.
Lay the groundwork and do your research
When you're able to come into this process with a clear understanding of your objectives, that helps your team hit the ground running and saves time during discovery.
Complete your client homework thoroughly
Your team will need to get some background information from you to complete the project successfully. When you're able to complete this homework thoroughly and promptly it will reduce the back-and-forth.
Limit rounds of revisions / Get team consensus internally
One of the biggest drivers of increased and unexpected project costs is the lack of consensus among the company's internal team. You can greatly reduce costs by managing the expectations of your team, getting consensus internally, and consolidating your feedback for your agency.
Trust your team
Your agency team is deeply invested in helping you achieve your goals and getting results. Ask questions, but also rely on your team to lead the way.
Avoid analysis paralysis / Make decisions and move forward
A big disruptor of both budgets and timelines is indecision. One of the great things about websites is that nothing is set in stone. They can always be tweaked and adjusted at any point down the road.
Start with the essentials
A great way to manage costs is to focus on essentials in the beginning. Nice-to-haves can always be added in later.
Wondering what it would cost to have an agency do your website?
Using our Website Estimator, you can dial in the hourly rate of your potential partner with the number of design options you want to see, the number of pages you need to have created, your preferred special functionalities, and other specs to see exactly what your dream website could cost you. Learn more about how Peer can help you get a website, that will maximize your sales.