Close deals and drive revenue with a top-to-bottom sales plan.
Today's sales leaders have to be product experts, communication gurus and motivational mentors. This guide will give you tools and tips to help your organization create audience clarity, nurture relationships with potential customers and leverage the latest innovations to really stand out.
This changed everything for us! We called Peer to help us refine our marketing strategy, but they ended up playing a key role with sales, ops, and overall financial reporting, too! It's like we added a hands-on board member. So glad we pulled the trigger.

– Brian Huddleston, Territory Manager, Ty's Outdoor Power & Service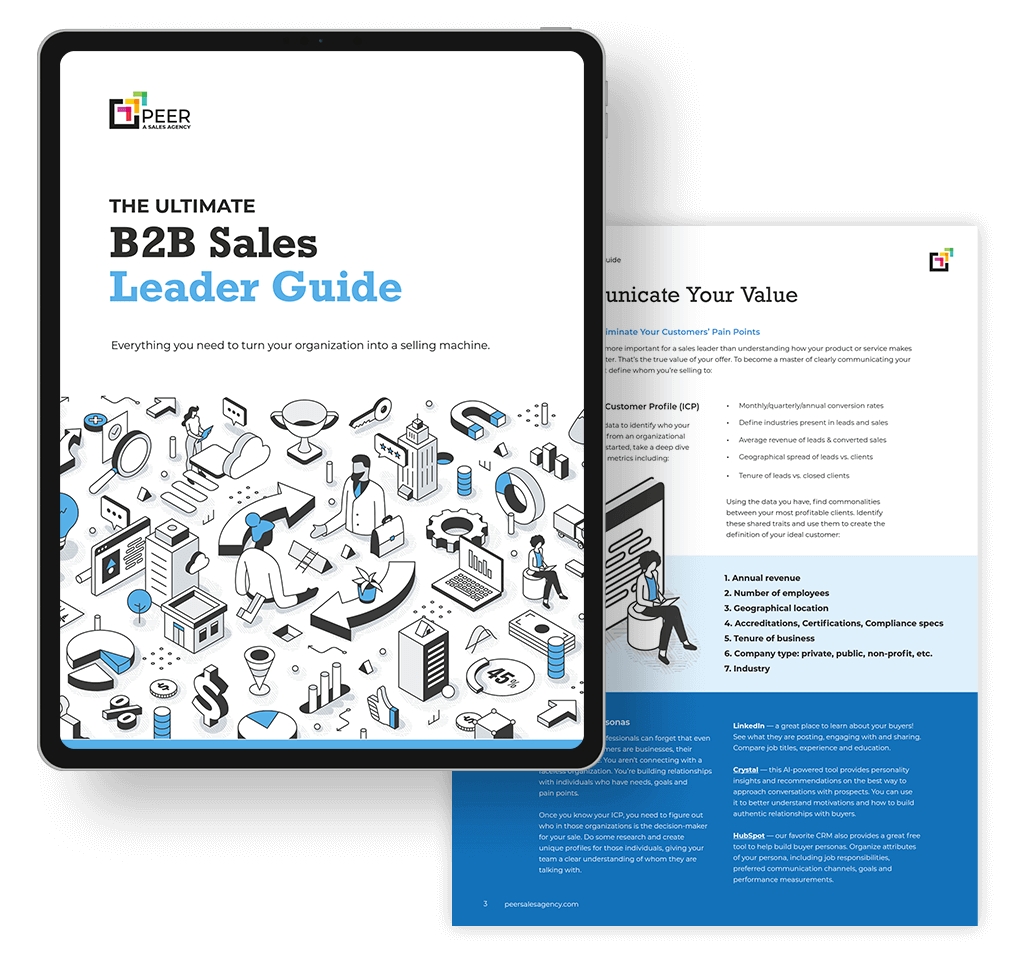 Everything you need to turn your organization into a selling machine.